Evening Kittens,
Lately my pants have caught up to my holiday noshing and are a wee bit too tight. *chagrin* So I've decided to get a jump on my New Year's resolution and have been hitting the gym for a few weeks and eating smaller portions. A few thoughts on what I'm working on:
Following some advice I saw in Self, I've been doing 10 pushups every day.
Boy pushups.
And let me tell you, I can tell I've improved in two weeks. It takes one minute and my arms no longer shake on the last one. Thumbs up! However, if you take a break (like getting sick), it feels like back to square one. Thumbs down.
I also take the stairs instead of the elevator. Living on the 9th floor makes for a quick, five minute cardio pick-me-up. However, I'm still out of breath by the 7th floor. Hopefully my cardio will get better. Thumbs down.
Our building's gym has tons of fabulous, top-of-the-line weight machines. I, however, prefer free weights. 3x a week I've been doing 30 minutes of lunges, squats, and various lifts. I see definition in my arms. Teeny, tiny definition but it's there! Thumbs up!
I've been working on the Couch to 5k program. I've done it before and while I hate running, I admit the program is quick and easy to get someone into jogging. It also trims down my thighs like *no other*. (Being of big Swedish stock
and
having ridden horses until I was 20 has left me with ginormous thighs. My waist and butt always stay the same but my thighs? Mamma mia!) Thumbs up!
Of course, I needed to stock up on some running essentials:
Gap high impact sports bras. Second to none, IMHO. As a 36DD, I need help keeping the bubbies where they should be.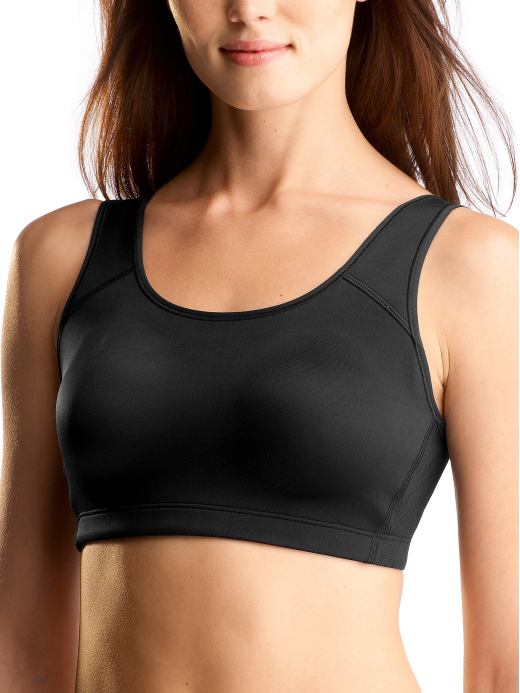 Goody stay-put headbands and hair ties. They actually,
shockingly
, stay put in my extremely fine hair.
and lots and lots of plain, white towels (because gym towels are icky).
I do, however, need to work on my workout music. Lately I've been listening to Jane's Addiction, The Bravery, and Spoon. Anybody have suggestions for songs that are really upbeat and pop-y but NOT pop?